K-pop has been becoming ever increasingly international and many idols learn new languages to communicate with their fans. Some idols have a knack for languages and some have grown up speaking multiple languages as they grew up in different countries. Idols' ability to communicate with thousands of different fans is one of the many things that fans love about their biases. Here are 5 idols that can speak more than 3 languages.
1. GOT7's Jackson
Image from Wikipedia
Jackson is GOT7's lead rapper, lead dancer, vocalist, and face of the group. He was born in Hong Kong and was part of the national fencing team in Hong Kong before becoming a member of GOT7. Jackson is fluent in Cantonese, Mandarin, English, and Korean. Other languages he speaks are Japanese, basic French, and a little bit of Thai. 
2. TWICE's Mina 
Image from Gulf News
Mina is TWICE's main dancer and vocalist. She was born in San Antonio and her parents are both Japanese, making her Japanese-American. She got casted while shopping with her mom and became a trainee after she auditioned for JYP Entertainment in Japan. Her English name is Sharon and she speaks Japanese, Korean, and English. 
3. WayV's Ten
Image from Kpop Profiles
Ten is WayV's main dancer, lead rapper, and lead vocalist. He is also a member of NCT U and SuperM. He was born in Bangkok, Thailand and is ethnically Chinese, but his nationality is Thai. Ten attended international school in Thailand and can speak Thai, English, Korean, and Mandarin. 
4. Pentagon's Hongseok
Image from Channel Korea
Hongseok is Pentagon's lead vocalist and was born in Seongnam-si, South Korea. Hongseok has lived a total of 11 years outside of Korea in San Diego, China, and Singapore when he was 7-15 years old. Before becoming a member of Pentagon, Hongseok was a YG trainee that participated in Mix & Match, a survival show that determined YG's group IKON. Hongseok speaks Korean, English, and Chinese. He even appeared on Mnet's Visiting Tutor program as a Chinese tutor. 
5. BLACKPINK's Lisa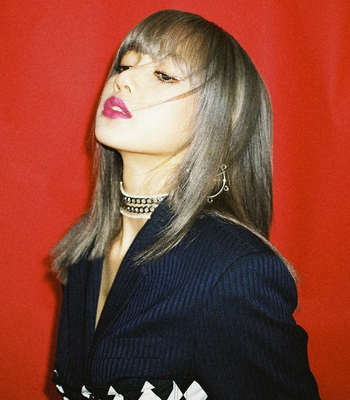 Image from BLACKPINK Wiki
Lisa is BLACPINK's main dancer, lead rapper, sub-vocalist, and maknae. She was born in Bangkok, Thailand and her first name was originally Pranpriya, but was later changed to Lalisa, meaning "one who is praised", after getting her fortune told. In 2010, she auditioned for YG entertainment in Thailand and trained for 5 years and 3 months until she became a member of BLACKPINK. Lisa speaks Korean, English, Japanese, Thai and basic Chinese.  
What other idols can you think of that can speak multiple languages? Do any of these idols speak the language you speak?