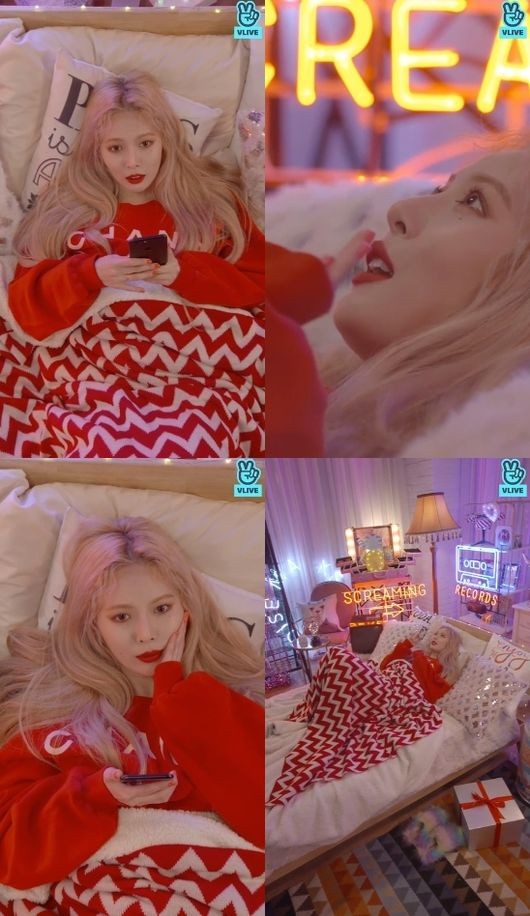 Hyun-ah showed a warm-hearted live performance for a good night's sleep on V-Live.
Hyun-ah presented her latest music at the stage of Melon Music Awards. Hyun-ah said, "I was really nervous, but when I heard the music start, I was able to concentrate well."
Hyun – a has been heavily involved in the concept and styling of this comeback. "This time, I wanted to try something that I could enjoy on stage, and I made a brilliant transformation."
In addition, Hyunah talked with the fans on the theme of 'gift' in accordance with '10th anniversary of debut'. She said, "I think that 'present/gift' expresses the mind of a person. The thing that I value the most are letters, I collect letters that the fans present every year. It is my driving force. "
Hyun-a showed a love of fans throughout the broadcast. Hyun-ah said, "When are you going to rest?" I am well aware of my time, and I am very happy to work with the fans so quickly that I am working hard.
Finally, Hyun-ah said, "I made my debut in junior high school and now celebrating my 10th anniversary at the age of 26. I am going to be 27 years old in a month. I thank everyone for the love they show me!"